With a slogan of "ditch the workout, join the party," Zumba is a Latin dance-based fitness movement that has salsa-d and mambo-d its way across the world. Since it was officially launched in 2001, Zumba dancing has inspired more than 10 million people in almost 100,000 different locations in more than 110 countries with its great music, great moves and great energy.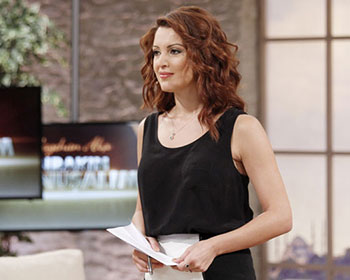 Created by Alberto Perez, who is better known as "Beto," in the mid-1990s, Zumba was a "happy accident." A fitness instructor in his native Columbia, Beto forgot the music for his traditional aerobics class one day, so he pulled a few tapes out of his backpack and improvised using the salsa and merengue music he grew up with. It was an instant hit. Beto brought the class and idea to Miami in 2001, where he met entrepreneurs Alberto Perlman and Alberto Aghion, and the three Albertos launched Zumba Fitness. In the name of fun and fitness, Zumba dancing spread like wildfire from there.
By 2005, a Zumba Academy which trained and licensed thousands of new Zumba dancing instructors was launched, and that was followed shortly by Zumbawear, Zumba CDs and one of the best-selling DVD series ever. In 2010, Zumba Fitness became the first branded fitness program to launch a video game on all three of the major gaming platforms: PS3, Wii and Xbox 360.
Part of Zumba's popularity is that anyone can do it – no matter your age, gender, background, location or fitness level, Zumba is for you. Even better, you can do Zumba completely in the comfort of your own home (with DVDs and video games on Wii, PS3 and Xbox 360) or in group dance classes across the world. Zumba dance classes are typically offered at fitness centers, health clubs, dance centers, schools, community centers – and even in night clubs! Zumba continues to grow in popularity and prevalence.
Zumba dancing is great exercise for your entire body; in a typical Zumba dancing session, you will work your legs, your core (abs and lower back) and your upper body – you will probably even work the muscles of your face as you can't help but smile! During a Zumba class, you will feel your heart beat and your muscles shake – you can work to your level, as hard or as mellow as you need your class to be. Depending on your size, body composition and fitness level, you can burn anywhere from 400 to 800 calories in a typical Zumba class.
Unlike many traditional fitness classes, the focus in Zumba is truly on having fun. With a great soundtrack of international music, Zumba dancing incorporates a variety of exciting dance styles: belly dancing, calypso, cha cha cha, cumbia, flamenco, hip hop, mambo, merengue, Reggaeton, salsa, and more. Likewise, Zumba now offers several formats including a toning class, a pool-based class, Zumba for kids and for seniors.
In a typical Zumba class, you will join dozens (and maybe hundreds!) of others. You can wear special Zumba tops and pants, available on the zumba.com website or through Zumba instructors, or anything that is comfortable and allows you to move freely – a tank top and shorts, for example. You should also wear cross-training tennis shoes, which make it easy to move side to side and provide some traction.
All you need to bring is yourself, a bottle of water and a good attitude. You will do a brief warm-up and then dance, dance, dance for about an hour before cooling down and stretching. You can do Zumba every day or once a week, but once you start, don't be surprised if you become a little addicted to your Zumba classes – ditch the workout, join the party!